Apex Legends: Arsenal, the 17th season of the popular battle royale, arrives on Tuesday, May 9. Along with map changes, a new mastery system, and evacuation towers, we're treated to a brand new legend to start this season off with a bang.
August "Ballistic" Brinkman is a veteran of the Thunderdome Games, the precursor to the Apex Games we know today. After a tragedy, Ballistic retired and disappeared from public view. So now, with Ballistic back and ready to show the younger generation of Legends just how it's done.
Ballistic abilities are well suited for both close range combat and combat in whatever mode you choose to play. However, he really shines at setting a goal and getting them out in style. The passive "The Sling" allows him to carry a third weapon but only with his base stats. This means no attachments or upgrades, if you put a purple weapon on, it will instantly become its base level. The tactical "Whistler" can heat up the enemy's weapons, and the ultimate "Tempest" motivates not only him, but his entire team with unlimited ammo for a while.
The introduction of Ballistic isn't the only thing we're looking forward to in Apex Legends: Arsenal, as there have been some big map changes to World's Edge with safe keys becoming more common, a new safe in the Sky Hook and the addition of new points of interest.
World's Edge is starting to recover and calm down a bit, with snow now falling on Sky Hook and the deep chasms that can fall into a thing of the past. Players may also notice subtle changes in the lighting and sky across the edge of the world. However, two of the biggest changes occurred in Lava City… well, what was Lava City. Now known as Stacks, the partial masonry building has been moved to this location.
This new place of interest is designed to give you more options for vertical play, as the building itself has several floors where multiple battles can take place. Seems like a great place to head if you want to be in the thick of it, with very few options but your wits and skills to make it out alive.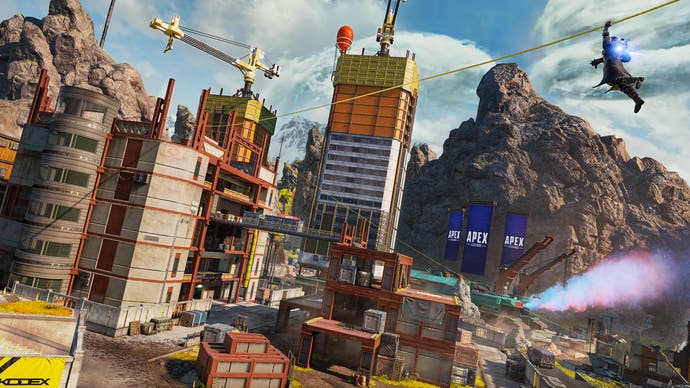 The next new place of interest at the edge of the world is the memorial. It's in the middle of World's Edge and is basically a celebration of all things Apex Legends – a museum that celebrates the history of the Apex Games and the achievements of the developer team over the life of the game. As you go through it, you might catch your favorite mythological concept art, or even references to previous seasons.
The Monument building itself has a glass roof, which means enemy squads can see you from above, but also means you can see them giving you the chance to plan how to attack or escape. There are several bunkers deep underground below the monument that will allow for a quick getaway if things get too chaotic. Also, there are several zip lines leading to and from the sniper nests in the building itself. All this coupled with being right in the middle of the edge of the world, we think this point of interest will be very popular.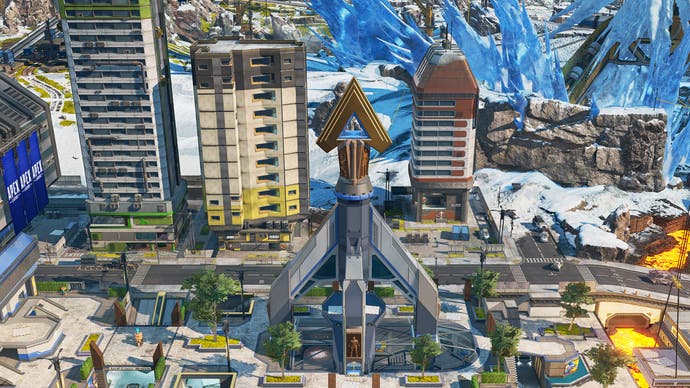 Other changes to World's Edge include a new landing site in Harvester which can be reached by skydiving through a lava tube from above. Speaking of lava, it can now be traversed mostly safely and lava levels have been raised across the edge of the world.
We have some news on Mirage à trois, too. No, it didn't shatter into smoldering wreckage again, but it wouldn't be on all maps. It will only be available on World's Edge for now.
While we're on the subject of maps, the map spins for Apex Legends Season 17 will be Kings Canyon, World's Edge, and Olympus.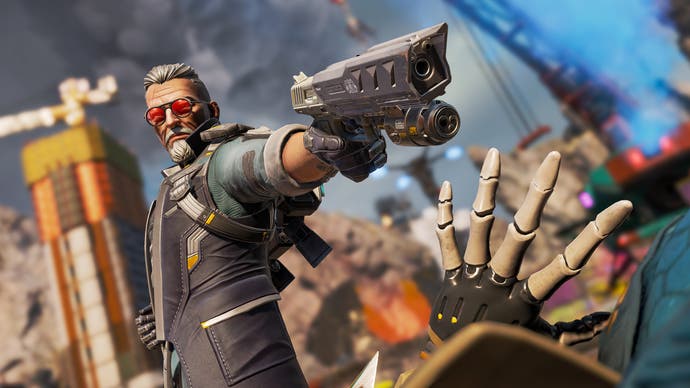 That's not all you have to look forward to this season, there's an all-new weapon mastery system to sink your teeth into. You will now be rewarded for having your favorite weapon which you use again and again across each map. The best part? Your progress carries over from season to season, so you don't have to worry about getting all the levels in one block!
Everyone starts with every weapon being level one, and you can develop your mastery over that weapon by dealing damage, fighting style, and getting as many kills as you can with it.
You can do this with your weapon of choice in any public mode (it will not count in a private match or shooting range). Every 20 levels, specific weapon trials will unlock for you to complete. Once you can complete a specific experience, you will get a reward. This can include logo frames, trackers, and skins. Once you reach level 100 with your weapon and complete the final experience, you will have mastered that weapon to earn the ultimate reward.
Next, let's talk about the new Evac towers. These are basically portable versions of the launch towers we are used to. Don't worry, as far as we know the launch towers themselves will still be available, but the Evac towers are the ones you can use anywhere you like (as long as you're outside the building). As with regular launch towers, you put the tower down, use the zipline to go up and then parachute back into the match.
However, they do have a health bar and a time out beacon. It would take a few members of the enemy squad to shoot the tower at the same time to destroy it, but even if it managed to survive, it could still run out and disintegrate.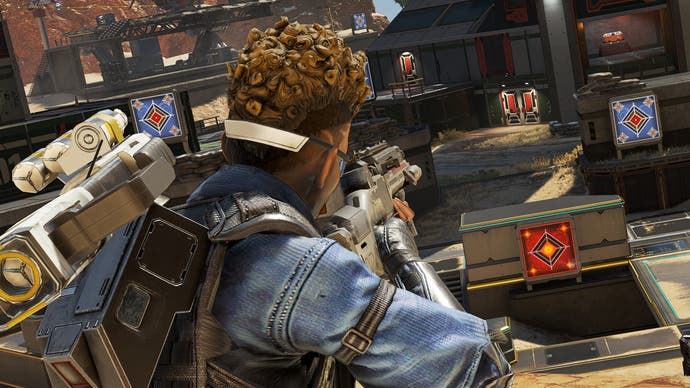 That's a lot of information so far, but stick with us – we're almost there. Firing Range has been overhauled with new areas that simulate a city, dolls that can now strike back at you, a new map, and a duel pit where players can fight one-on-one. Also, you can now join friends in progress in a Firing Range session.
Finally, the ping system has been reworked with many new options that can make communication between team members easier. Some of the new ping features include a new ping wheel for downed players, a "regroup here" option, and an "enemy sound" option that will let your team know that you can hear enemies but not see them yet.
Apex Legends: Arsenal launches Tuesday, May 9th and we can't wait to see Ballistic in action.