Like many of the best Android phones, Google Pixel devices offer a range of accessibility features to make life easier. Apps like Digital Wellbeing on Pixels go even further by proactively displaying warnings for potentially harmful conditions like sleep apnea. Now, there is enough evidence to believe that Google is developing a new warning for loud sounds that can damage your hearing, this time delivered through the At a Glance tool.
For many years now, Apple devices have had an Alert feature that warns users of sounds that may cause permanent damage to their hearing after prolonged exposure. 9to5Google has spotted code indicating that the At a Glance widget baked into the Pixel Launcher might be getting similar alerts soon. Alerts like these help prevent permanent hearing damage in concerts, industrial areas, and other noisy settings.
Unlike the cough and snoring detection feature that uses the Digital Wellbeing app to work, the At a Glance tool's loud audible warnings can be part of Android System Intelligence (ASI) component updates delivered through the Play Store. Version T.23 of the ASI component contains the following lines of code that refer to the new "Beep Loud" capability:
A closer look at the latest ASI update also reveals that Google has rearranged the settings toggles in the menu for At a Glance Alerts. Some feature names in the menu, and icons for items such as Sensitive content on the lock screen And Parcel delivery has changed. Significantly, the Personalization using application data The option is now called Control data usage from apps.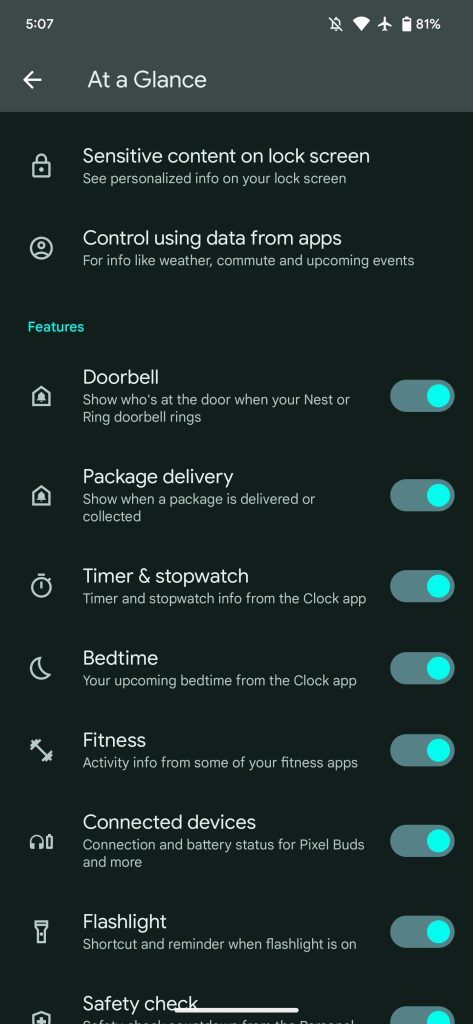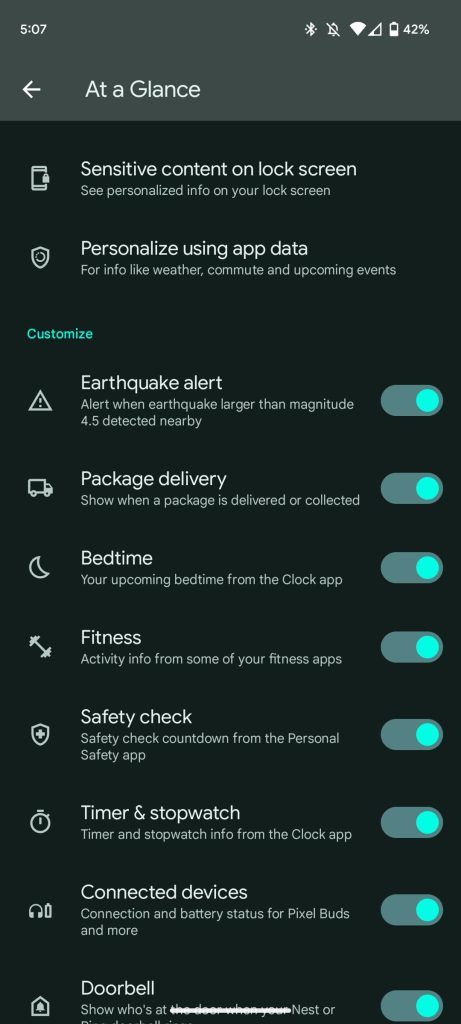 Settings at a glance before updating (Leave); New icons and re-sequence options after the update (right)
That's just another thing the already useful At a Glance tool can do, considering it can actually display timers running on Nest speakers, provide package and food delivery alerts, and display AQI alerts when applicable. For once, we're not mad that Google is taking its time borrowing an iOS feature, as long as it gets things right. However, Google's app might be better if these alerts were pushed to the Pixel Watch as well.