It's been seven months since Apple released a version iPhone 14 Pro And after using it on and off over that period of time, I've realized that while Apple has made a lot of really nice little improvements, this isn't the phone I'd recommend to most people right now.
But let's set the stage with expectations and how Apple itself presented this phone to everyone. While you may not remember much about the announcement, you probably remember all the hype around the new Dynamic Island. This was the defining feature and it seemed like a game changer. And then I was also excited to try out Apple's first 48MP HD camera and back when I first started using it, I was also hoping Apple would bump up the battery life again.
After a few months and most of these things aren't really sexy anymore, but some actually do.
The worst thing about it
But before we get into the nitty gritty, I have to start with what seems to be the worst thing about the iPhone 14 Pro.
So yeah it was broken and this happened only a month after I got the phone. We could get into a long thread about glass phones in general, but let's just say it was my fault that I dropped the phone from about 3 feet on concrete. But this is where the nightmare actually only begins and I think Apple can and should do a better job here.
Even if Apple sticks to a back glass, it won't cost $500 to fix when it's broken
Glass obviously breaks, but even if Apple insists on a glass back, it's crazy to charge you $500 to replace the back. This is just a complete rip off.
What's even crazier is that the more expensive iPhone 14 model actually uses a new, more advanced internal architecture, which allows for easier repairs and…it only costs $170 to fix the broken glass on it! How is the cheaper phone more advanced than the Pro model when it comes to repairs, Apple?
I hate having to use a case for my phone, but Apple is kind of forcing users to do so, not only because of the fragility of the glass, but also because of the extremely expensive repairs.
This little thing is what Apple should improve next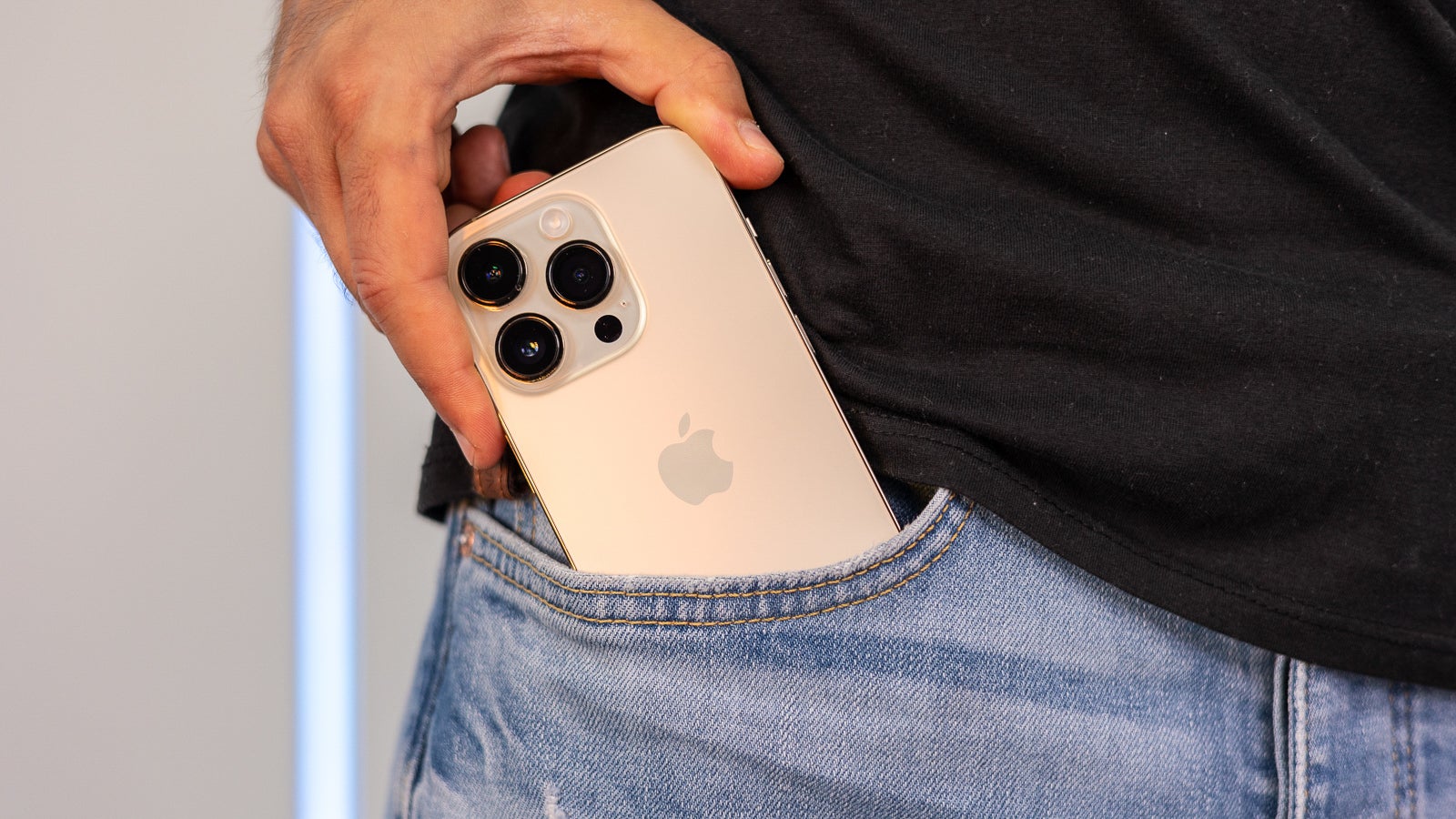 (Image credit – PhoneArena) Yes, it is very heavy
The other thing I can't quite get away with is just the weight of this phone.
If you're considering the iPhone 14 Pro, you probably do because it's a smaller phone, so it shouldn't weigh as much.
iPhone weight evolution
But take a look at how iPhone weight has evolved year over year:
The iPhone XS weighs 6.24 ounces
iPhone 11 Pro was 6.63
The iPhone 12 Pro was slightly heavier, at 6.66
iPhone 13 Pro weighed in at 7.2 ounces
iPhone 14 Pro weighs 7.27
Sure, it's nowhere near as heavy as the iPhone Pro Max or a foldable phone, but it's definitely not as lightweight either! I'm already ready to give this phone away and switch to the regular iPhone 14 just because it's not quite as heavy.
battery life
But let's get to the number one question I always get about this phone: battery life.
Apple slightly bumped up the battery size in the iPhone 14 Pro: It's a 3,200mAh battery, so it should technically have longer battery life than the 13 Pro.
Battery tests also show that the 14 Pro has better battery life in the web browsing test and in the YouTube video streaming test, but in real life… nope, no.
There are some possible reasons for this. The first one is Always on display. We've measured that it takes an extra 5 to 6% of battery life per day, but I don't really use that feature and I still usually get less than 6 hours of screen time on the iPhone 14 Pro, about an hour less than I used to get with the 13 Pro.
So my guess is that ultimately this has to do with the brighter screen and the new Apple chip that now has to drive the Dynamic Island, so that may be why the battery drains faster.
To be honest I don't have a problem getting through the day on a single charge, but I got this phone hoping for better battery life and it's actually quite a bit worse.
Dynamic Island: Was all the fuss justified?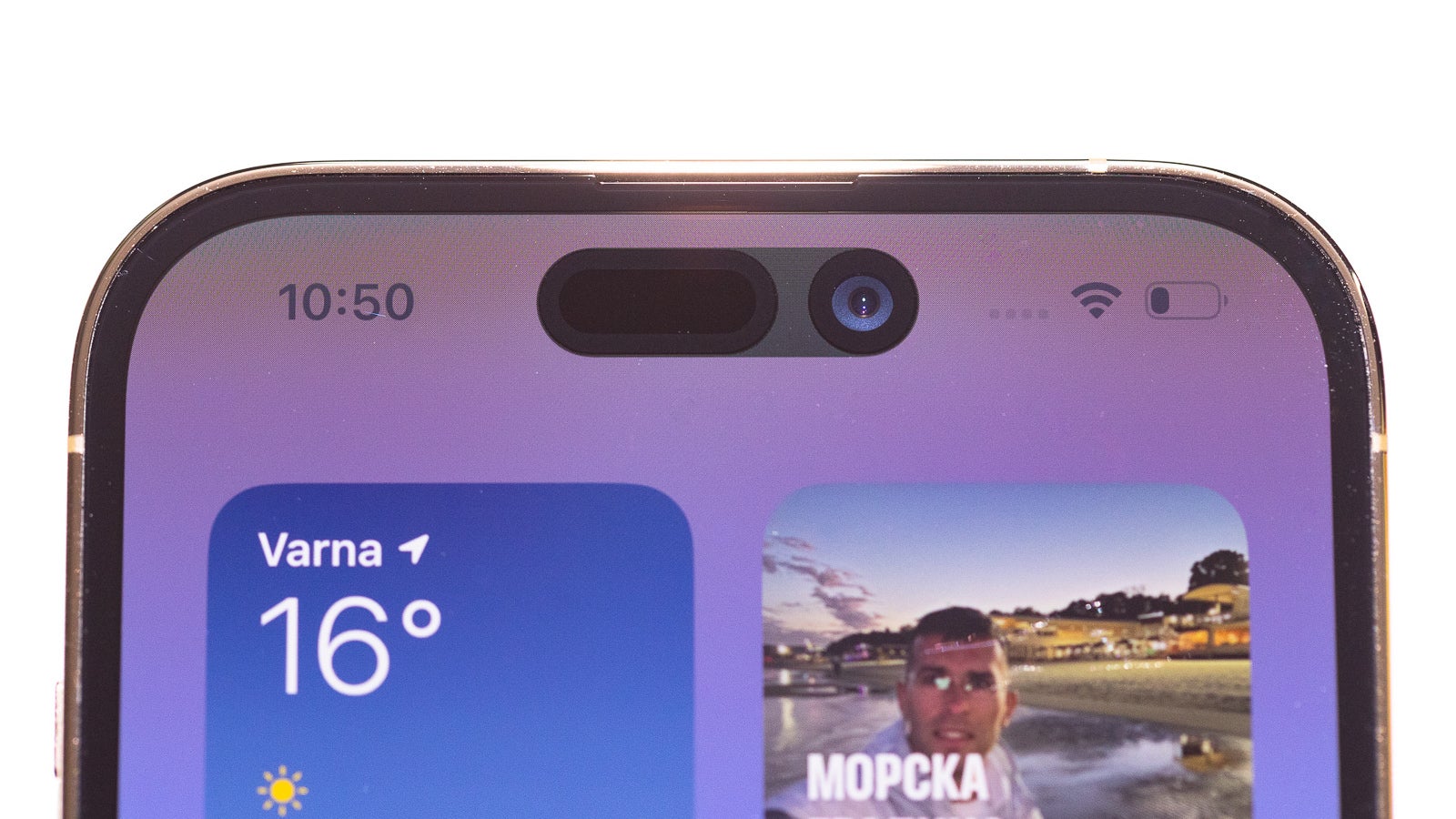 (Image credit – PhoneArena) All hype or useful?
So I mentioned the Dynamic Island and at launch Apple made a big deal out of it, so is it all hype or actually useful?
The biggest change for me is that it catches my eye better than the notch, so I tend to look directly at it, and that kind of improved Face ID accuracy, which I didn't expect. And then you get the other features, the nice waveform with your music, the system notifications show up there.
The only downside to Dynamic Island is that it stands out a lot when you're watching the video on full screen, so Dynamic Island… yes, it's mostly cool, but not quite as big as I hoped it would be.
Camera: The video quality is unparalleled, but the photos don't look as good as the competition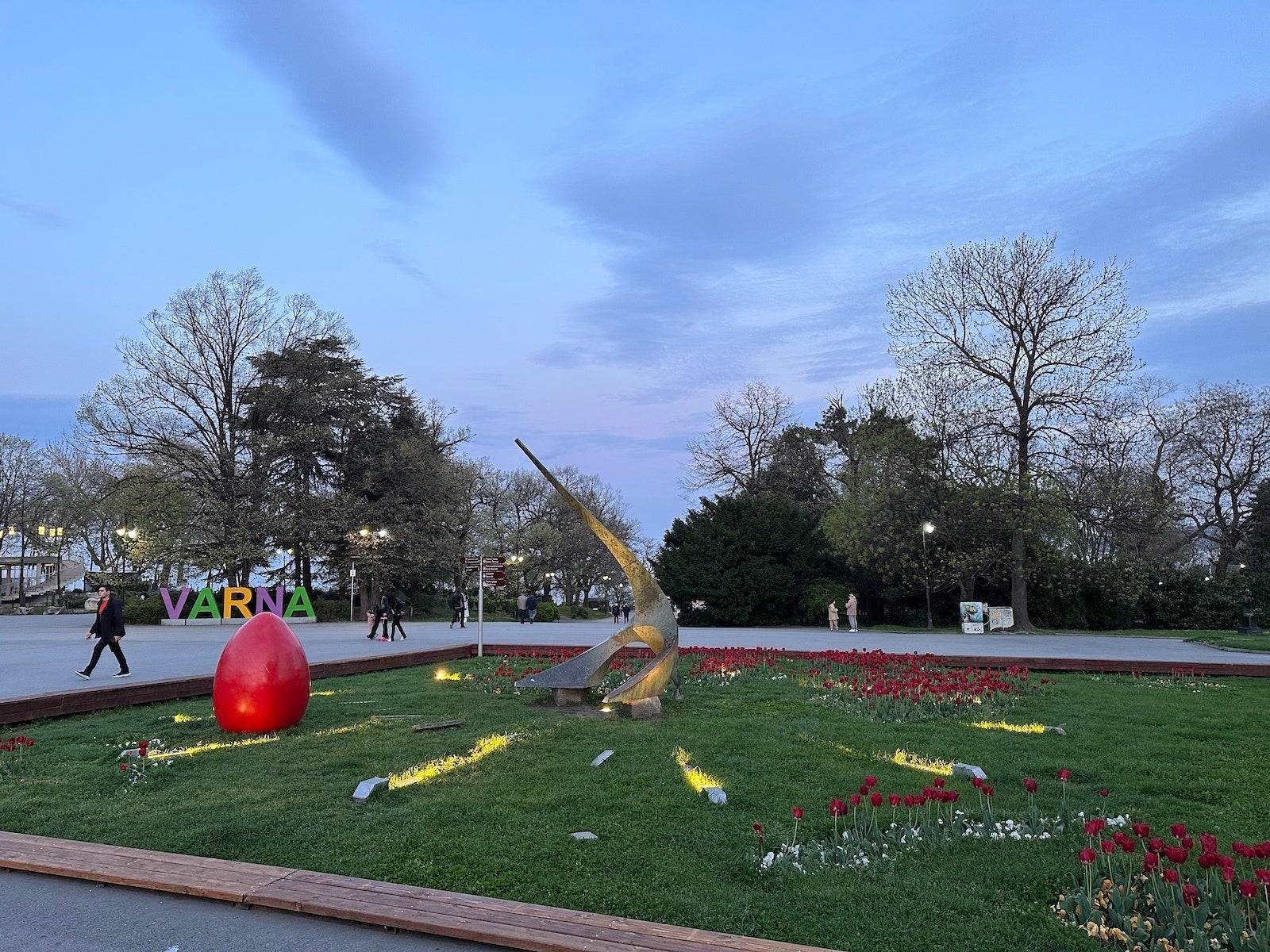 Sharp sharpening appears as strange halos around tree branches (right).
So the camera is the one area where I think the iPhone 14 Pro can do better. The big story revolves around the new 48MP sensor, but the truth is that by default you still get 12MP photos and you need to shoot RAW images and then edit them to get a full 48MP shot.
This is really annoying because the 48MP stills look really great here, you get TON and I mean TON more detail, but it's also a real pain having to edit each photo individually. Just give us the RAW look in a JPEG file, Apple!
Now, if you take pictures like most people do, the 12MP stills from the 14 Pro come with it. Maximum sharpening. It might not be immediately noticeable on the small screen, but if you open Photos on a larger device, you'll really start to notice it.
The photos on the 14 Pro in general really have that
"smartphone look"
We have seen in the past few months Few companies bring their flagship Android phones and the image quality is really improved I would say the 14 Pro is also behind the pack with night shots especially if you try to use that zoom camera or take a photo at night, etc Phones do a much better job.
It's also hard to focus close up and the camera often switches back and forth between the main camera and the ultra-wide camera, struggling to pick one.
On the flip side, I really like the iPhone's camera speed as well as the consistency.
The new 2X zoom mode in particular has exceeded all of my expectations. Basically, for portrait shots, I now mostly use the 2X zoom, it has almost the right look and detail as the 1X camera.
The iPhone is also still the best video recording smartphone to date, so it's not a bad camera, it's just showing its age in some aspects.
Performance: Sure, it's fast, but iOS is the real difference maker
The one thing I didn't expect to make a lasting impression on me was speed. So yeah, the iPhone 14 Pro has the faster and faster Apple A16 Bionic processor, but it's kind of the same thing every year, right? Usually you hardly notice it.
The iPhone is still at or close to the top of the rankings, but it's not really about benchmarks, even seven months after release I'm still in awe of how smooth and fluid everything was with the 120Hz ProMotion display. iOS is mostly to blame for this, and with a card-like interface it really feels like juggling a stack of cards, which is very satisfying.
iPhone 15 Pro is coming and you probably have to wait
At the end of the day, the iPhone 14 Pro stands out as one of the very few compact phones with such optimization and speedy performance.
but also The iPhone 15 Pro is rumored to be coming in a few months to use a titanium frame, so it could finally weigh less than more.
Speaking of the iPhone 15 Pro, it is also said to make a major shift to a new 3nm chip technology, which has to be one of the biggest improvements in performance speeds. It'll also reportedly have 8GB of RAM, up from 6GB, and also (finally) charge via a USB-C port like all your other devices.
If you're still hesitating about the current iPhone 14 Pro, I think it makes more sense to wait for the new model that comes out in late September, just be warned that it's expected to cost a little more than before.
What's your experience with the iPhone 14 Pro, is there one feature you love or hate the most?